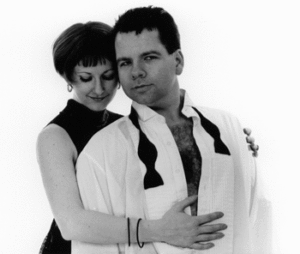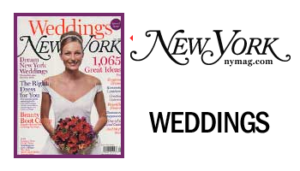 The wedding reception hall is reserved, you've found a band, and whoa - it's time for some dancing lessons!
Sarah has worked with the teaching staff at several Tri-state dance studios and completes her Masters of Fine Art in Dance in 2017.  Sarah will work with you  so you look and feel great on your special day.
1 Private lesson for you and your fiancé:
Each lesson: 55 minutes.
Discounted Packages and 
Gift certificates available.
They make great engagement presents!
Whether you are looking to improve your own dance routines, learn a new style, or get started on your wedding dance, Sarah will provide you with personalized instruction tailored to your abilities.
Before you begin, here are a few of the most common questions asked of us by couples preparing for their wedding.
---
How many dance lessons will we need to look good for our Wedding Dance?
We dance teachers are uncomfortable with that question because there is no easy answer. If you haven't taken any ballroom dance lessons before, remember one thing - partner dancing is about moving to music TOGETHER!
So - the time it takes to look good depends on the abilities of both partners and on their commitment to work together as a team.
Generally 6-10 hours of private dance lessons are enough for most people to prepare for their one dance together. Some people will need less, others will need more, and if you want to do a choreographed piece, you should allow for additional practice time to rehearse.
Do we have to choose a certain type of music?
No, but your wedding song should have a rhythm that is easy to hear and be at a tempo that is danceable. We dance instructors can advise you on music options if you haven't chosen a wedding song yet.
In addition, we can always modify the dance steps a little to work to a particular piece of music. Many of the most popular songs today may be romantic, but are often difficult to dance to. If you're spending money on learning to dance, try to choose a song that will highlight your new dancing talents. If you'll be dancing to a live band, then the musicians can make some adjustments to the speed of the music so that it is not too fast or too slow.
We want to do some cool choreographed moves like Fred and Ginger, is this a good idea?
Sure, as long as you give yourselves plenty of time to learn the choreography. You might be a little nervous on your wedding day, so you may not want to add to the stress by having to remember what happens after the dip. Most couples have enough on their minds on their day that the main goal is to get through their wedding dance and drink some champagne. Still, choreographed entrances, exits, and tricks can wow the crowd (and be fun to do) if they are well rehearsed and performed with confidence.
What do I look for in a Dance Instructor?
Find a dancing teacher in the New York area that you both are comfortable with. Ask them how long they have been teaching and what kind of dance experience they have. Good teachers should offer you basic step patterns along with some technique to make dancing the steps look smooth. Most of your time on a lesson should be spent dancing together and not with the instructor. Lessons should begin and end at the previously arranged time.
Any other tips?
Start your lessons early - no less than two months before your wedding date. This way, as the pace increases closer to the wedding, you won't have the added stress of trying to fit dance lessons into a crammed schedule. Practice as much as you can, so that you both get used to dancing together. Keep in mind that your attire on the day may restrict some of your movement capabilities. In addition, you should give thought to the size and layout of the space that you'll be dancing in and where your audience will be. Make sure you let the band know the speed at which you want your song played (or if it's a D.J. - what version of the song).
Have fun! Remember, learning to dance is one thing you'll be spending money on that you CAN use AFTER the wedding.